The Charter of the Post-Pandemic CFO: Supporting the Mission Through Strategic Staffing
Recorded On: 09/27/2023
Register

Member - Free!
Non-member - $149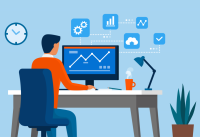 The role of the post-pandemic CFO has grown infinitely more difficult as market pressures continue to drive questions for the return on investment (ROI) of a degree. There are two choices: face the data head on or run from it.
Auburn University and University of Alabama—two SEC rivals—share one thing in common: a relentless pursuit of actionable data to inform strategic planning and academic, administrative investments. This webinar focuses on ways business officers must embrace data to overcome the stigma of the "budget blocker" given the challenging financial landscape ahead and evolve as strategic shepherds and investors of the institutional mission. The speakers share common themes, challenges, and takeaways related to institutional change management, data-informed cultures, and collective visioning.
Learning Objectives
After this webinar, you will be able to—
Identify key data sources to inform strategic planning and resource allocation and initiate conversations with key partners
Recognize where unique institutional goals and challenges will define investments and differ from other institutions
Learn new pathways to achieve financial sustainability with a data-informed, people-first approach
---
Sponsor
This NACUBO Partner Webinar is created by and offered free for members thanks to: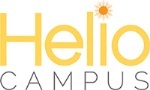 This webinar and associated materials are provided for general informational purposes only. The views expressed in the webinar are those of the sponsor and/or individual speakers and not NACUBO. NACUBO does not necessarily endorse any information, views, products, or services discussed in the webinar.
Kelli D. Shomaker
Senior Vice President for Business and Administration and Chief Financial Officer
Auburn University
Kelli Shomaker serves as the senior vice president for business and administration and the chief financial officer and has been at Auburn University for seven years. Shomaker is a seasoned administrator having spent over twenty-seven years in higher education, including sixteen years at Texas A&M University. As the university's financial officer, she oversees financial reporting, budgets, procurement and payments, cash management, and debt management as well as numerous administrative units such as trademark and licensing, the university's real estate portfolio, human resources, and facilities on campus. Shomaker received her bachelor's degree in accounting from Texas A&M University and is a certified public accountant. Prior to higher education, Shomaker was the vice president, treasurer, and controller for a publicly traded investment company and worked as an auditor for the accounting firm of PricewaterhouseCoopers. Shomaker serves as a board member of the Retirement System of Alabama, the Alabama Public Education Employees Health Insurance Plan, and the Treasury Institute of Higher Education.
$i++ ?>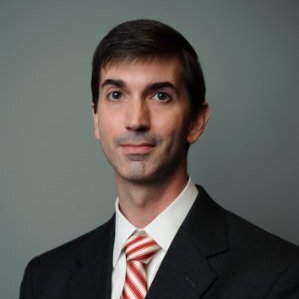 Adam Tate
Executive Director of Finance
University of Alabama
Adam Tate has been working in higher education finance for over 20 years at the University of Alabama, primarily in roles related to budget and financial planning, financial communications, and budget strategy. He also enjoys working as an adjunct instructor teaching graduate courses in family financial planning. Adam holds a Ph.D. in higher education administration and is a certified public accountant (CPA).
$i++ ?>
Darren Catalano
Chief Executive
HelioCampus, Inc.
Darren Catalano is the founder and CEO of HelioCampus, an EdTech company paving the way for higher ed institutions to deliver on their mission while ensuring financial sustainability. HelioCampus unlocks the full potential of an institution's data across academic programming, administrative operations, and student learning outcomes to drive continuous improvement. Darren's roots are deep at the intersection of education and technology, having served as the Vice President of Analytics at the University of Maryland Global Campus and leading the business analytics department at Rosetta Stone. Under Darren's leadership, the UMGC Office of Analytics built a technology platform and sophisticated approach to data analysis for senior leadership across the university community. This platform later spun out of the University System of Maryland to become HelioCampus. HelioCampus now offers data analytics, financial intelligence and assessment and credentialing to colleges and universities across the country.
$i++ ?>
Key:

Complete

Next

Did Not Pass

Available

Locked
The Charter of the Post-Pandemic CFO: Supporting the Mission Through Strategic Staffing
09/27/2023 at 2:00 PM (EDT) | Recorded On: 09/27/2023 | 60 minutes
09/27/2023 at 2:00 PM (EDT) | Recorded On: 09/27/2023 | 60 minutes
Live Viewing: 1.00 CPE credit and certificate available
Archive Viewing: No credits available and no certificate available
Live Viewing: 1.00 CPE credit and certificate available
Archive Viewing: No credits available and no certificate available
If you met the requirements for CPE credit during the live event, your CPE certificate is available for download here. CPE is not available for watching the recording.