2023 Consulting Webinar Series
Recorded On: 11/28/2023
Register

Member - Free!
Non-member - Free!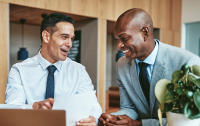 NACUBO Consulting offers free, 30-minute webinars throughout the year. Registration for this series includes access to past and future recordings from 2023.

Presented By:

---
Session Info
The following recordings are available.
Creating a Unified Strategic Procurement Solution
What elements go into unified strategic procurement, and how is it different from purchasing? Rudy Gabrielson, former chief procurement officer of the University of Maine System, discusses vendor relationships, determining purchasing priorities for the institution, and maximizing value (not just cost). He also discusses the pros and cons of unified procurement, and how to build a collaborative relationship with your supplier that leverages your contracts.
Moving from Incremental to All-Funds Budgeting
Many institutions have operated in an incremental budgeting process that is resulting in stagnating growth and an inability to accomplish their strategic plans. At some institutions, leaders tell us that they have no dollars to accomplish strategic priorities. NACUBO has recently finished a project that moved an institution from an incremental budgeting process to an all-funds budgeting process with specific strategies that found revenues to support strategic priorities. Join one of the project leads, Diane Goddard (NACUBO consultant and former chief financial officer and vice provost for finance at the University of Kansas) for this session to get a peek into how we did it.
Applying Business Principles to Course Offerings
The largest expense for any institution is the cost to operate the academic enterprise—and it should be. Oftentimes, the most significant savings can still be found through more effectively monitoring class size and teaching loads. Join Laurie Bernostsky, executive vice president and provost at West Chester University of Pennsylvania, and Jim Hundrieser, vice president for NACUBO Consulting, for a discussion around merging both the financial implications and academic demands in order to work towards greater financial and operational efficiency.
Rebuilding Your Business Model
Almost all institutions are considering new ways to build a sustainable business model. This session looks specifically at steps small private institutions can take to consider a new way of operating and strategies to make meaningful change that will result in a positive ROI and alignment with student demand. Join two NACUBO consultants, Art Snyder and Paul Stec, as they discuss successful practices they've seen on campuses.
Five Steps to Improving Your Finance Office Operations
Summer is a great time to reflect strategies to enhance how your office operates. Join us for a session that will provide five steps that could improve the way you operate, work together more effectively as a team, and better serve your institution. Carrie Birckbichler, chief financial officer and chief data officer at Slippery Rock University of Pennsylvania, and Bill Hall, former vice president for administration and CFO of Salve Regina University, will discuss the best practices they brought to their campuses.
Developing Talent: Leveraging the Leaders You Have
Join our upcoming webinar to delve into strategies for skill building, retention of staff/leaders, and effective succession planning. Ruth Johnston, NACUBO consultant and former vice chancellor and chief operating officer at New Mexico State University, to discover practical approaches to leadership development, including examples of skill building programs and a discussion around types of development activities.
How a CBO Can Partner with the Enrollment Team
CBOs must adapt to today's shifting enrollment environment. This webinar will explore how the CBO can play a critical role in working with the enrollment team to develop strategies and meet budget goals. Join John Haller, vice president of enrollment management at the University of Miami, and Daniel Barkowitz, assistant vice president of financial assistance and employment at the University of Miami, to learn how to maximize the enrollment office's expertise and create a sustainable plan for the institution's budget.
New Budget Strategies and Switching to Multi-Year Models
More institutions are evaluating how to move from an incremental budgeting process to a new multi-year budget model, especially those experiencing a no-to-minimal growth environment. In this webinar, hear from two NACUBO consultants and former colleagues at the University of Kansas about how they made the transition to multi-year budget models on their campus and what they learned from that process. Richard McKinney, former associate vice provost for finance at the University of Kansas, joins Jim Hundrieser, vice president of consulting and business development at NACUBO, for a 30-minute discussion about best practices and lessons learned.
Creating a Financial Shared Services Center on Your Campus
As a campus grows, the multitude of department and division finances can become distributed and unwieldy. In those cases, a financial shared services center can streamline operations and improve reporting and processes—and save money. Join Greg Vaeth, executive director for financial management and technology support services for Virginia Commonwealth University's Division of Student Affairs, to learn how his campus leverages its shared financial services. He discusses signs you need shared services, tips for successful implementation, and lessons learned.
It's Time to Update Your Financial Policies
When was the last review of your institution's financial policies? Join Mary Wheeler, NACUBO consultant and author of the Financial Accounting and Reporting Manual, for a free webinar on this important topic. Together with Jim Hundrieser, vice president for consulting, they will discuss the best ways to get started, prioritize the effort and policies to address, and apply best practices and tips for success as you go.

Daniel Barkowitz
Assistant Vice President, Financial Assistance and Employment
University of Miami
Daniel T. Barkowitz is the assistant vice president of financial assistance and employment at the University of Miami. He has served 35 years in institutions of higher education. Previous roles include assistant vice president of financial aid & veterans' affairs at Valencia College, director of financial aid at MIT, dean of financial aid/associate dean of student affairs for Columbia College and Columbia Engineering at Columbia University in the City of New York, director of operations and training for the Massachusetts Educational Financing Authority, and assistant director of financial aid at Boston College. He holds the FAAC® (Financial Aid Administrator, Certified) designation. Barkowitz is a recipient of FASFAA's Distinguished Service Award, MASFAA's Presidential Award, two-time recipient of FASFAA's President's Recognition Award, two-time recipient of MIT's Dean of Undergraduate Education Infinite Mile Award, and the recipient of Florida College Access Network's (FCAN) Top Influencer Award. Barkowitz earned his bachelor's of science in history from Northeastern University and his master's of education in human resource education from Boston University. He earned a certificate in professional fundraising from Boston University.
$i++ ?>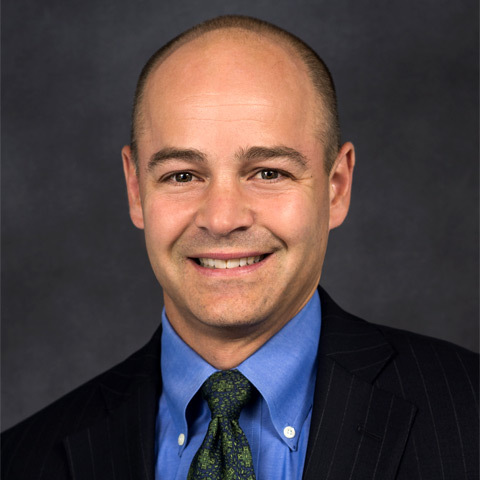 John Haller
Vice President of Enrollment Management
University of Miami
John Haller is the current vice president of enrollment management at the University of Miami. He is an expert in both federal and institutional methodology financial aid approaches. At the University of Miami, he led the movement from a largely merit-based financial aid strategy to a hybrid merit and need-based strategy where 100% of financial need is met. During this time, the institution realized a 38% increase in applications and a 56% increase in yield. The institution also realized a 21% decrease in student indebtedness and the highest first-year retention and six-year graduation rates in university history. Prior to Miami, Haller served as the associate provost for enrollment management at Saint Joseph's University. He also has worked in student success at Drexel University, MBA admission at Vanderbilt University, and undergraduate admission at Denison University.
He is an honors graduate in economics and statistics from the University of Michigan, has master's degrees in business and higher education, and received his Ed.D. in higher education from the University of Pennsylvania.
$i++ ?>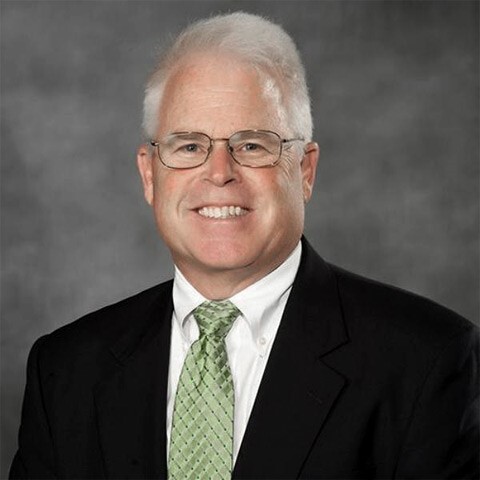 Greg Vaeth
Executive Director for Financial Management and Technology Support Services, Division of Student Affairs
Virginia Commonwealth University
In his current position as executive director for financial management and technology support services for Virginia Commonwealth University's (VCU) division of student affairs, Greg Vaeth manages an operating budget of approximately $70 million that includes multiple state and local funding sources. He has also served as adjunct faculty, teaching various financial management classes to over 500 VCU students.
Over the last four years, Vaeth has also worked to develop and implement a Financial Shared Center for VCU's division of student affairs. This included centralizing all financial functions across thedivision to save over $500,000 annually.
Greg earned his M.B.A .from Virginia Commonwealth University,and his B.B.A. from James Madison University. He also holds an A.A.S. incomputer information systems from John Tyler Community College.
$i++ ?>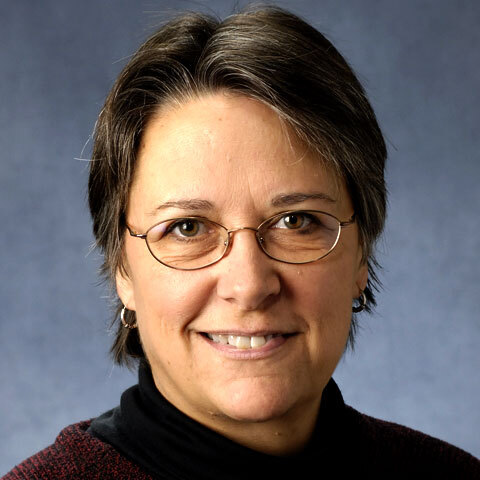 Diane Goddard
Consultant
NACUBO
Diane Goddard was most recently the chief financial officer and vice provost for finance at the University of Kansas (KU), where she worked closely with the chancellor on fiscal strategies for the university, particularly in relation to tuition, finance, capital projects, athletics, and the research foundation. Her role included leadership or stewardship for the offices of finance, IT, facilities, construction management, environment health & safety, parking, HR, public safety, emergency management, global operations, and internal audit.
Prior to becoming the vice provost for finance in November 2008, Goddard was the associate vice provost/comptroller for the Lawrence campus of KU. She has also served as acting budget director, the director of purchasing, and as associate comptroller at KU. Before coming to the University of Kansas, Goddard was the chief accountant/controller at Yale University Health Services. She also served as business manager for the Yale University Art Gallery. Goddard received her BS in economics from Southern Connecticut State University and her MBA from the University of Kansas.
$i++ ?>
Bill Hall
Consultant
NACUBO
Bill Hall recently retired from Salve Regina University as vice president for administration and CFO after 35 years of service. During his time at Salve Regina, Hall worked on a diversity of projects, including:
Moved the institution to EdHealth, a self-insured health care solution that is member owned.
Represented the university in various tax-exempt financing processes (bond issues for new construction and leases for capital equipment) and coordinated and managed various new construction and renovation projects on campus.
Negotiated future contracts for campus-wide oil, gas and electricity needs.
Hall has extensive experience in creating financial planning models, as well as models focused on capital acquisitions. He participated in 24 accreditation teams for the New England Commission of Higher Education (previously known as NEASC). Hall received his MBA and BS/BA from the University of Rhode Island, Kingston.
$i++ ?>
Ruth A. Johnston
Consultant
NACUBO
Ruth A. Johnston is the founder and owner of RAJ Consulting, LLC and most recently served as the system vice chancellor and chief operating officer at New Mexico State University (NMSU). Over her nearly four-year tenure, Ruth oversaw vital areas, including finance and business services, facilities and services, enterprise risk management and safety, human resource services, information and communication technologies, government and community relations, and marketing and communications. Prior to this, Ruth held the role of vice chancellor for planning and administration at the University of Washington (UW) Bothell. Notably, she led the development of a pioneering hybrid budget model based on responsibility-centered management principles. In 2008, she established UW's sustainability office and masterminded the development of UW's Climate Action Plan. Ruth's educational journey is marked by a doctorate in organizational development and higher education, a master's degree in human relations, and a bachelor's in counseling psychology/social sciences.
$i++ ?>
Richard McKinney
Consultant
NACUBO
Richard McKinney was most recently an associate vice provost for finance at the University of Kansas (KU), where he worked with deans, vice provosts, and their budget officers to implement fiscal strategies for the university.
McKinney's service at KU began in 1982 with the office of institutional research and planning; he then held the position of budget director from 1991 to 1997; assistant vice chancellor for information technology from 1997 to 2002; and returned as budget director from 2002 to 2015. He's also held the title of associate vice provost from 2007 through 2023. He had supervisory experience for various offices including the budget, comptroller, procurement services, KU card center, administrative computing, networking and telecommunications services, and printing services offices.
McKinney received a BS in computer science, MBA, and PhD in higher education—all from the University of Kansas.
$i++ ?>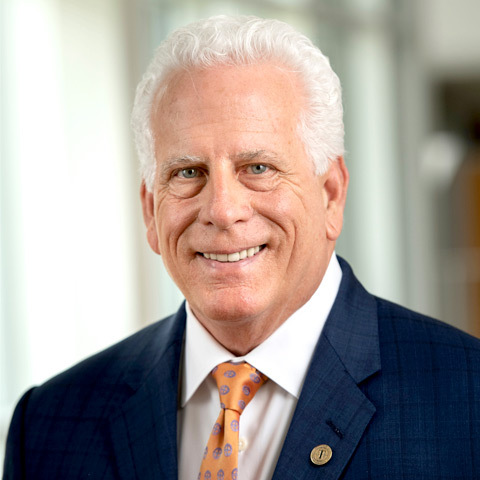 Arthur Snyder
Consultant
NACUBO
Arthur Snyder retired as president emeritus of the Indiana Institute of Technology. Under his leadership, Indiana Tech expanded academic offerings, added hybrid delivery systems, established 14 remote campuses, and had enrollment growth of over 400 percent. He implemented long range strategic and budget planning systems and increased fundraising success which resulted in an 800 percent increase in the endowment. Previously, he was the dean of the Tabor School of Business at Millikin University. Prior to joining academia, he had a 20+ year career in the telecommunications industry at AT&T, rising to the position of vice president.
Snyder earned an undergraduate degree from Barry University and went on to earn a master's degree in business administration in strategic management. Snyder earned a doctor of education in innovation and leadership at Wilmington University.
$i++ ?>
Paul Stec
Consultant
NACUBO
Paul Stec most recently served as the chief financial officer at the University of Albany and before that was Siena College's vice president for finance and administration for 20 years. His facilities' experience spans benchmarking exercises, master plan leadership and execution, energy management, and deferred maintenance planning. Stec has led campus-wide efforts to address budget pressures, including budget reduction and reallocation exercises, workload analysis, and revenue generation opportunities. He has also worked closely with trustees and external investment counsel to assure proper endowment management and related stewardship. Importantly, Stec has led comprehensive compensation reviews—both for faculty and non-faculty—and has a strong working knowledge of labor regulations. Stec has his BS in accounting from Siena College and his MBS from the University of Albany.
$i++ ?>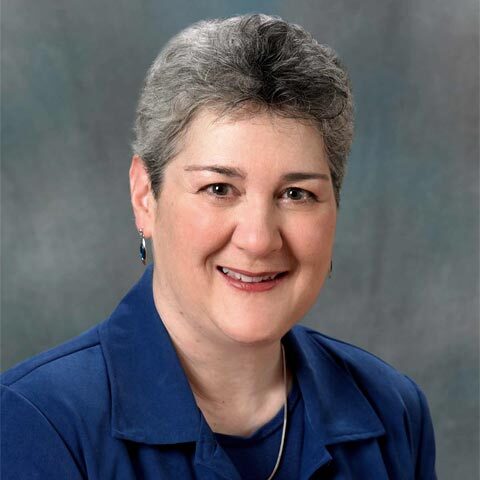 Mary Wheeler
FARM Author and Consultant
NACUBO
Mary Spina Wheeler is a project consultant for NACUBO and updates NACUBO's Financial Accounting and Reporting Manual (FARM). She is also the owner of MS Wheeler Financial Services, LLC, providing financial and operational services to higher education and other nonprofit organizations. Wheeler writes and presents on all matters related to nonprofit and higher education accounting and financial reporting. She is the author of NACUBO's Endowment Fund Valuation Guide and the 2012 recipient of NACUBO's Daniel D. Robinson Award, recognizing outstanding contributions to the field of college and university accounting and reporting. Wheeler's career includes management positions at Cornell University, St. Lawrence University, Skidmore College, Stevens Institute of Technology, and the Arizona State University Foundation.
$i++ ?>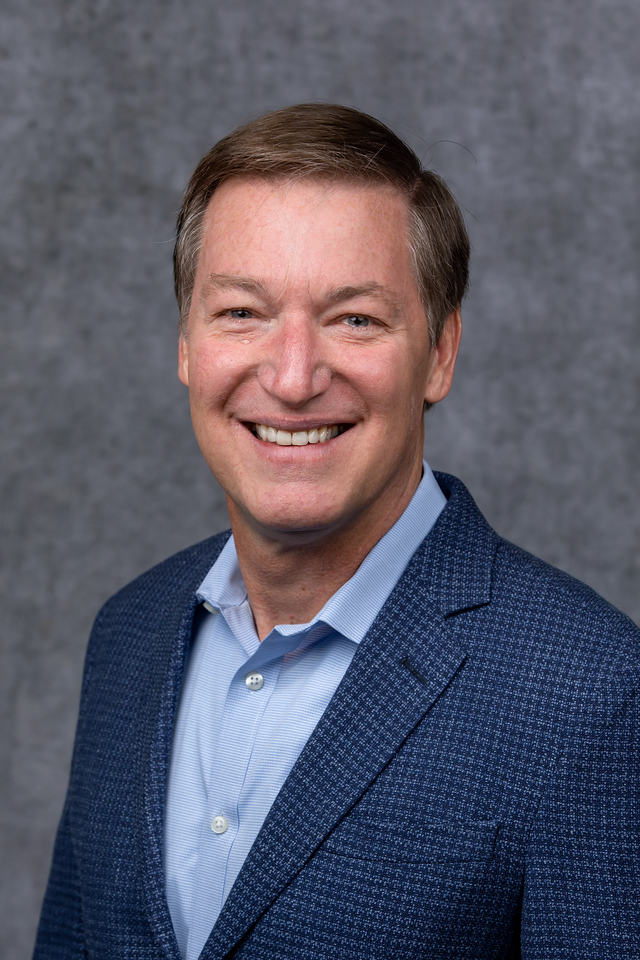 Jim Hundrieser
Vice President, Consulting and Business Development
NACUBO
Jim Hundrieser, Ph.D., is the inaugural vice president for consulting and business development at NACUBO. At NACUBO, he matches higher education institutions with new strategies to focus on growing revenue, building capacity, providing pragmatic solutions, conducting operational assessments, and increasing student success and completion. Hundrieser leads NACUBO's grant that is focusing on strategically financing equitable student outcomes. Hundrieser has a 30+ year career in higher education, previously serving in leadership roles at the Association of Governing Boards of Universities and Colleges, Plymouth State University, Lynn University, and Marymount Manhattan College. Hundrieser currently serves on the APPA Board of Directors.
$i++ ?>
Key:

Complete

Next

Did Not Pass

Available

Locked