Not Set in Stone: Strategies to Break Down Data Silos and Increase Analytics ROI
Recorded On: 05/08/2023
Register

Member - Free!
Non-member - Free!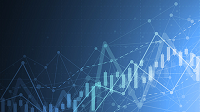 The use of data and analytics can improve decision-making at colleges and universities, but many higher education leaders are questioning the return on analytics investments. In this session, panelists will present findings from a recent study conducted by Amazon Web Services and NACUBO about the use of data and analytics in higher education, the investments institutions are making, and the impact of data and organizational silos on institutions' ability to use data to inform decision-making. Panelists will share recommendations to help institutional leaders make the most of their data.
Abhay Joshi
Director of Analytics, Virginia Tech
Dr. Abhay Joshi is a seasoned data leader with a proven track record of developing and implementing effective data strategies to foster informed decision-making culture and drive business success across diverse industries. In his current role as a director of analytics in the office of analytics and institutional effectiveness (A&IE) at Virginia Tech, Joshi is responsible for visioning and developing institution's data analytics strategy and building centralized data platform to support tactical, operational, and strategic decisions and policy formation processes across the institution. Joshi's expertise includes data product and solutions development, data governance and management, machine learning operations, team leadership, and building effective collaborations and partnerships. He is an active contributor to the higher-ed community and has presented on a broad set of topics related data analytics at the various national and international conferences/forums including EDUCAUSE, AACRAO SEM, NACUBO, APLU-CIMA, AIR, SAIR, Expert Finder Systems, and Cornell Data Science Forum.
Darlena Jones
Senior Director of Analytics, Research, and Education, Association for Institutional Research
Darlena Jones, Ph.D., serves as senior director of analytics, research, and education for the Association for Institutional Research (AIR). Jones directs assessment and research initiatives for AIR such as the annual conference, IPEDS training, and the National Data Institute. Darlena is the author of AIR's Data Literacy Institute and is involved in other AIR educational opportunities. In addition, she is the lead researcher of the National Survey of Institutional Research Offices. Jones earned her doctorate in physics, has 10+ years of collegiate teaching experience, and has 25+ years in survey research and program assessment.
Mark Hampton
Executive Education Advisor, Amazon Web Services
As an executive education advisor at Amazon Web Services (AWS), Mark Hampton works with higher education executives and line-of-business leaders to understand how cloud technologies can enable digital transformation efforts, particularly around the effective use of data and analytics. Prior to joining AWS, Hampton served for 30 years as an administrator at six different institutions of higher education ranging from a small private liberal arts college to several large research universities with academic medical centers, holding faculty rank at three such institutions. Throughout his career in higher education, Hampton has held chief financial officer (CFO) and chief information officer (CIO) roles as well as institution-level leadership roles in analytics and has played key leadership roles in Enterprise Resource Planning (ERP) implementations, cloud migrations, managed-services provisioning of IT services, and the adoption of analytics-based decision-support and resource-allocation systems. Hampton earned a bachelor's of arts degree in mathematics, a master's of statistics degree, and a Ph.D. in educational leadership and policy, all from the University of Utah.

Lindsay K. Wayt (Moderator)
Senior Director, Analytics, NACUBO
Lindsay K. Wayt, Ph.D., is senior director of analytics at NACUBO. She works on initiatives and programming that support NACUBO's efforts to help colleges and universities integrate the use of analytics to achieve institutional goals. This includes collaborating with NACUBO members and key stakeholders from other organizations to propel the use of data-informed decision-making in higher education. She has experience conducting higher education research, studying topics such as the use of data and analytics in higher education, tuition discounting, and higher education leadership. Wayt completed her doctoral work focused on educational leadership and higher education.
Key:

Complete

Next

Did Not Pass

Available

Locked
Not Set in Stone: Strategies to Break Down Data Silos and Increase Analytics ROI
Recorded 05/08/2023 | 58 minutes
Recorded 05/08/2023 | 58 minutes