Spark Transformation: Be Decision-Ready for Today and Prepared for Tomorrow
Recorded On: 06/06/2023
Register

Member - Free!
Non-member - $149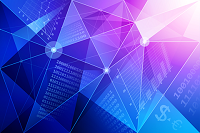 Connecting an institution's mission to its financial goals is challenging. More than ever, institutional stakeholders are looking to the office of finance to lead the way. But what will it take to elevate the finance function to new heights? This was the big question driving Prophix's recent Finance Leaders Survey. Hear from panelists as they reflect on how the finance function is evolving and adapting to meet this particular moment and how finance leaders are preparing for whatever comes next. Join in the discussion, which will include survey results, best practices for strategic financial planning and analysis, and seven steps to process evolution. Learn how to spark your own financial transformation to help your institution be decision-ready for today and prepared for tomorrow.
Learning Outcomes
After this webinar, you will be able to—
Implement best practices for strategic financial planning and analysis at your institution
Utilize the seven steps to evolve your financial processes within your institution
Position yourself for a more strategic, agile role within your institution
---
Sponsor
This NACUBO Partner Webinar is created by and offered free for members thanks to:
This webinar and associated materials are provided for general informational purposes only. The views expressed in the webinar are those of the sponsor and/or individual speakers and not NACUBO. NACUBO does not necessarily endorse any information, views, products, or services discussed in the webinar.
Jason Norman
Associate Vice President for Finance, Southwest Baptist University

Jason Norman is an AVP for finance at Southwest Baptist University. After working for many years in a number of different industries, such as public accounting, healthcare, construction, and nonprofit, Norman started a new role in the higher education industry three years ago. A common element across these varied experiences has been the Prophix financial performance platform, and Norman is in his twelfth year as a Prophix administrator. Having built a specialty around analytical problems, Norman enjoys the challenge of designing and implementing solutions that are innovative and efficient.
Michael Oertel
Director of Financial Planning and Analysis, Mount Saint Mary's University

Michael Oertel is the director of financial planning and analysis at Mount Saint Mary's University in Los Angeles. Oertel has worked in higher education for over 10 years as a director of institutional research and as a director of budget and financial planning. Oertel enjoys building dynamic financial models and solving complex institutional problems.
Mark A. Russell
Executive Budget Director and Controller, Ohio Northern University

Mark A. Russell, CPA currently has over 12 years of experience in higher education and currently serves as executive budget director and controller at Ohio Northern University, in Ada, Ohio. Prior to coming to Ohio Northern, Russell served as the controller at Rhodes State College, in Lima, Ohio. His experience prior to higher education includes nearly 12 years in the long-term care field, 4 years in county government, and 4 years in a CPA firm. His focus in these roles has been improving financial performance of organizations by improving operational efficiencies. Russell has implemented a system called Prophix for budget development and reporting at Ohio Northern University. Eventually Prophix will be utilizing to develop financial forecasting models.
Melissa Harrell Frey
Senior Solutions Marketing Manager, Prophix

Melissa Harrell Frey is a senior solutions marketing manager for education solutions at Prophix. After spending many years in corporate accounting and ten years as a Prophix client, Harrell Frey's goal is to help colleges and universities in solving their business office and technology challenges. Harrell Frey is passionate about using Prophix's financial performance platform to help financial leaders in the face of an uncertain future.
Key:

Complete

Next

Did Not Pass

Available

Locked
Spark Transformation: Be Decision-Ready for Today and Prepared for Tomorrow
06/06/2023 at 1:00 PM (EDT) | Recorded On: 06/06/2023 | 58 minutes
06/06/2023 at 1:00 PM (EDT) | Recorded On: 06/06/2023 | 58 minutes
Live Viewing: 1.00 CPE credit and certificate available
Archive Viewing: No credits available and no certificate available
Live Viewing: 1.00 CPE credit and certificate available
Archive Viewing: No credits available and no certificate available
If you met the CPE requirements for the live event, you can download your CPE certificate here.
The world is evolving. And the way you plan your business activities and report on them should evolve too. Dynamic institutional planning is paramount to that evolution in Higher Education. Empower your Finance team to define planning metrics and goals, enable collaboration, and automate processes with Prophix's integrated, cloud-based platform; one that delivers planning, budgeting, reporting, forecasting, and consolidation solutions.
By incorporating these elements into your plans, your institution is better equipped to handle the unexpected. With Prophix, finance leaders can foster continuous improvement and minimize risk to ensure financial health and put the focus back on what matters most – the mission of your institution.
Find out more: Prophix for Higher Education
Key Contacts
Resources